I PRODOTTI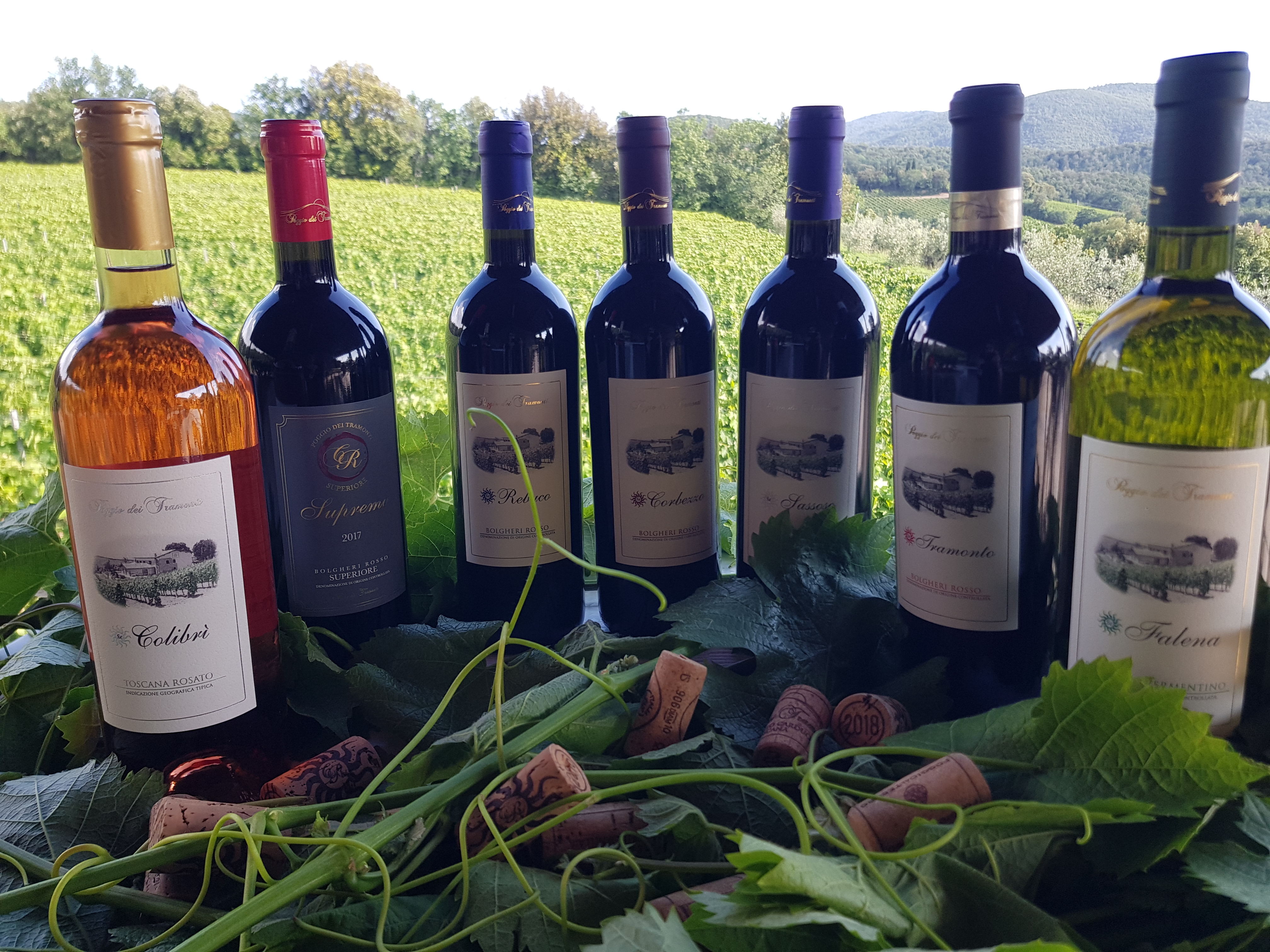 Vermentino

Le uve, dopo la raccolta eseguita a mano, vengono pressate ed il mosto ottenuto dopo decantazione statica a freddo viene fatto fermentare intorno ai 16 gradi.
Il vino ottenuto rimane ad affinare sulle sue fecce fini per 3 mesi e successivamente altri 2 mesi in bottiglia.

The grapes, after harvesting by hand, are pressed and the must obtained after cold static decantation is fermented at around 16 degrees.
The wine obtained remains to refine on its fine lees for 3 month and the another 2 months in the bottle.
Rosato

La procedura á molto simile al vermentino. La differenza consiste nel fatto che con la pressatura si determina il colore del vino finale.
Ci si ferma quando si é ottenuto il colore desiderato, nel nostro caso la tina <<buccia di cipolla>>

The process is very similar to Vermentino. The difference lies in the fact than the color of the final wine is determinated by pressing.
We stop when the desired color has been obtained, in our case the <<onion skin>> colour.
Rossi

Le uve, dopo la raccolta eseguita a mano, vengono fatte fermentare intorno a 26 gradi e la macerazione varia dai 155gg per i rossi base a 1 mese per rossi superiori. Dopo la fermentazione alcolica i vini svolgono la fermentazione malolattica in maniera spontanea, quindi vengono fatti affinare in legno di vario formato, da 10hl a barriques di 225 lt per un periodo che varia da 12 mesi per i rossi base ai 16-18 mesi per i rossi superiori.

After harvesting by hand, the grapes are fermented at around 26 degrees and maceration varies from 15 days for basic reds to 1 month for superior reds. Afet alcoholic fermentation, the wines undergo malolactic fermentation spontaneously, the they are aged in wood ofvarious sizes, from 10 hl to 225 liter barriques, for a period ranging from 12 months for basic reds to 16-18 months for superior reds.
Raccolta Differenziata